NEWS
Long Tool Life PCD (polycrystalline Diamond ) Nozzle
Polycrystalline diamond, as the most hard and wear-resistant material in the world, is undoubtedly the best material for nozzle core, such as Versimax PCD.
The nozzle made of LINKUT EDM cuttable (conductive silicon bond) large-size polycrystalline diamond has obtained unprecedented high wear resistance.
According to the customers feedback for our PCD blanks, which has steady quality and long service life:
1) PCD service life is 10-20 times longer than that of boron carbide nozzle;
2) 100-200 times longer than that of cemented carbide (tungsten steel) nozzle;
3) More than 200 times that of alumina nozzle.
The carbide nozzle, boron carbide nozzle and polycrystalline diamond nozzle of the same specification with a 6 mm inner hole and a diameter of 20 × 35 mm were
selected for comparison. The high hardness metal surface was sandblasted with 24 mesh green silicon carbide sand:
1) Cemented carbide nozzle can be used for 8-10 working shifts;
2) Boron carbide nozzle can be used for 70-80 work shifts;
3) Polycrystalline diamond nozzle can be used for more than 1000 work shifts.
1 year change the nozzle one time will be ok, which could greatly save your production cost.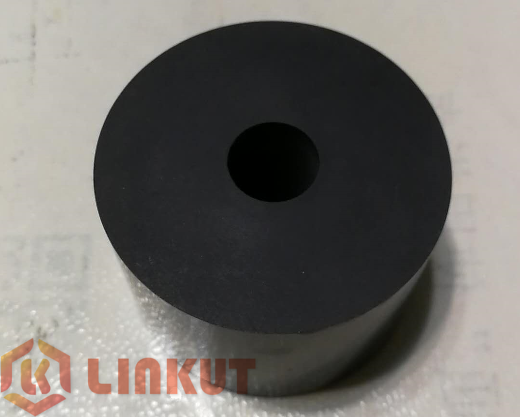 More Information Require? Feel free to contact with us!