NEWS
The PCD Cutter Inserts Application In High-end Matrix Bit
PDC (polycrystalline diamond) are sintered by high-quality diamond micro-powder and carbide substrate under ultra-high temperature and high-pressure conditions.
Diamond cutting bits have both hardness and wear resistance of diamond and high strength & impact toughness of carbide.
LINKUT superior PDC insert cutters with high wear ratio and impact resistance, which are successfully used for the high-end matrix bit, due to the follow advantages
1) Enhanced bit stability
2) More efficient and reduce NPT.
3)Stronger aggressive and more durability of the bit.
4) Formations more rationally.
5) Effectively improve the stability and ROP of the bit by spiral blade.

For example: The matrix bit use our PDC cutter (68 pieces are required on one bit) made a perfect performance on impact strength resistance and abrasive resistance.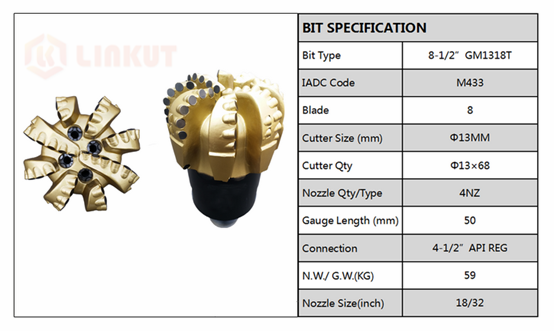 More Information Require? Feel free to contact with us!