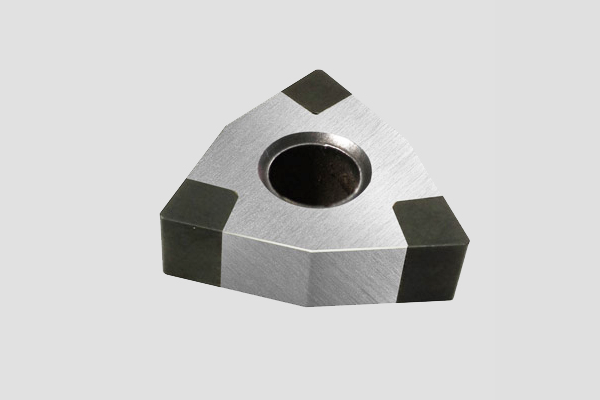 WNGA Brazed PCBN Inserts
Features:
More cutting edges;
Higher cutting efficiency;
Longer tool life.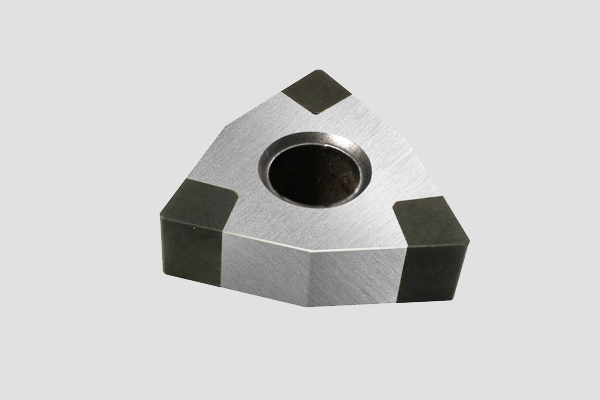 WNGA Brazed PCBN Inserts, the application for the Air-conditioning Compressor Cylinder is very successful.
WNGA CBN Inserts with 6 cutting edges, higher cost performance for the Roughing or Semi-finishing machining.
IB200 / IB400 / IB600 / IB800 4 indexable pcbn inserts grades are provided.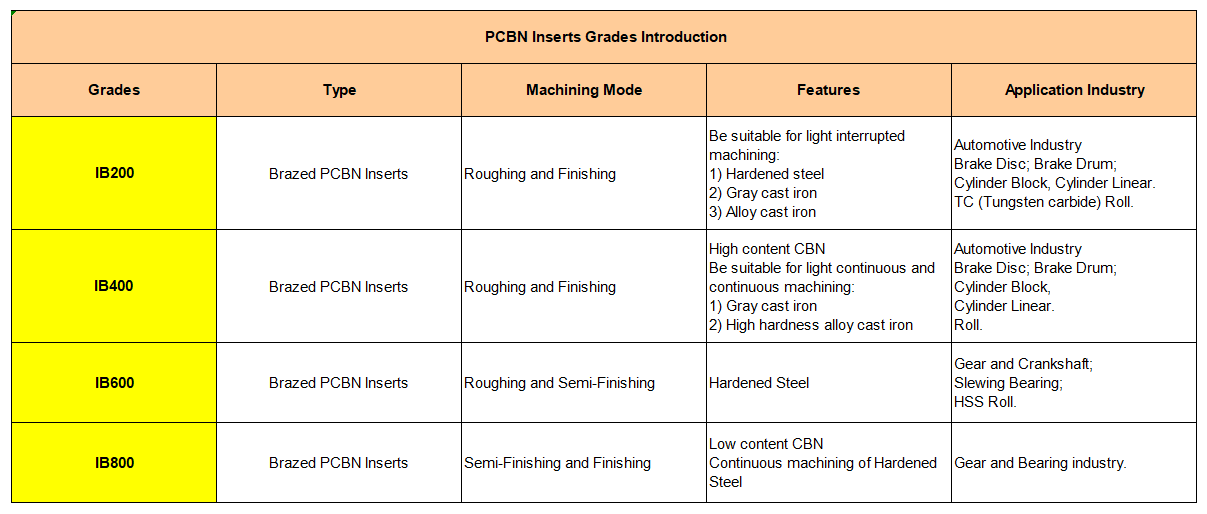 Air-conditioning Compressor Cylinder
Workpiece: Cylinder
Machining position: End face Material: HT200
Hardness: HB170-210 Insert: IB200
Cutting parameter:Vc=400m/min AP=2mm F = 0.2mm
Compared with the coated alloy inserts:
The efficiency improve by 35% and the life increase by 3 times.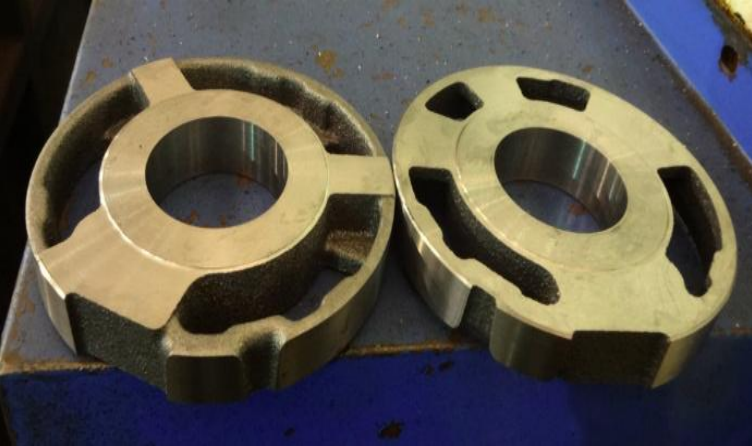 Inquiry
If you have any inquiry or questions for our products, please leave a message and we will reply you immediately!