NEWS
The Key Points of Using PCD Indexable Tools for Turning Titanium Alloy
There are many kinds of indexable diamond tools, including natural single crystal diamond tool, PCD diamond tool, MCD diamond tool, CVD tool and so on.
According to the processing mechanism of titanium alloy, through theoretical analysis and past experience, the main process points of titanium alloy processing using PCD tools are
summarized as follows:
1) Positive angle PCD inserts is used to reduce cutting force, cutting heat and workpiece deformation.
2) In order to avoid the hardening of the workpiece, the PCD tool should be in the feed state all the time.
3) High pressure and large flow cutting fluid is used to ensure the thermal stability of PCD tool during machining, and to prevent the workpiece surface denaturation and tool damage
due to high temperature.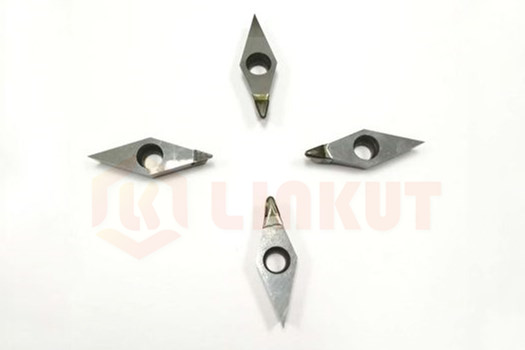 More Information Require? Feel free to contact with us!