SOLUTION
Slurry Pump(Impeller)Machining
RNGN Solid CBN Inserts for Impeller Pump Machining
The slurry pump is widely used in mining, electric power and other industries. The impeller is the core component of the slurry pump. Its quality is related to the service

life of the slurry pump. Our PCBN Inserts are capable of high-speed interrupted cutting, no matter how bad the processing conditions are.
Workpiece: Impeller of slurry pump Material: Wear-resistant white cast iron
Hardness: HRC57 Inserts Grade: IBN100

Inserts Model: RNGN
Cutting parameter : Vc=55m/min ap=2-3mm f = 0.3mm/r
Compared with other CBN inserts:

The efficiency increase at least 40%; The tool life increase at least 1 time!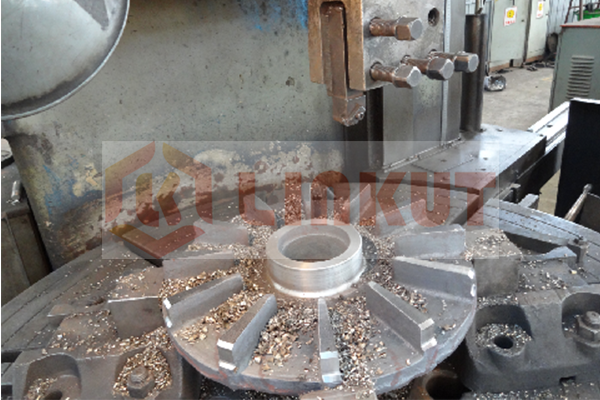 More Information Require? Feel free to contact with us!