SOLUTION
Brake Disc Finishining
SCGN CBN Inserts Finish Turning Brake Disc
Brake discs, as typical mass-produced parts, require high efficiency in the case of high precision and high quality. It is difficult to guarantee all of the above requirements with conventional
carbide tools. Our PCBN tools can help you achieve high cutting efficiency and high surface finish.
Workpiece: Brake Disc Insert Grade: IBN400 Insert Model: SCGN
Cutting parameter: VC=600-900m/min ap=0.3mm F=0.3mm/r

Compared with other CBN inserts: The tool life increase at least 25%!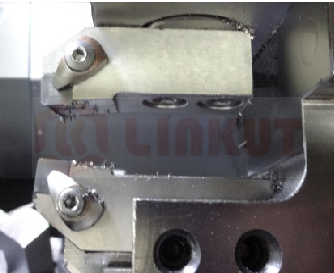 More Information Require? Feel free to contact with us!